Why Tuk Tuks?
Quite simply there's no better way to travel or explore than by Tuk Tuk. And it's even better if you're travelling with The Tuk Tuk Club in one of our unique Tuk Tuks built specifically for our adventures in the mountains of Northern Thailand. Think first class rather than economy, much more comfortable seats, more head room, more leg room, cool boxes for your drinks, walkie talkies to chat with fellow travellers and even Bluetooth speakers so you can soundtrack your adventure. Now that's the way to travel…
Read on for even more information about Thailand's iconic Tuk Tuks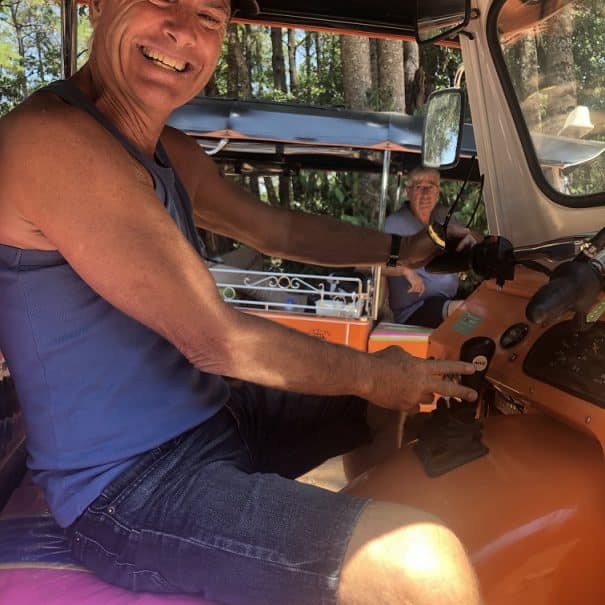 It's all very well being a passenger but how on earth do you drive a Tuk Tuk, and then head off on an adventure through Northern Thailand
The national emblem of Thailand? The greatest vehicle ever? Have a look at this article to find out more...
Think of Thailand and you think of Tuk Tuks, or is it think of Tuk Tuks and you think of Thailand. Read on for more information all about Thailand and it's greatest vehicle...
Reframe your thoughts about a holiday in Thailand. A Tuk Tuk tour is the way to go….
Adventure is the spice of life and a Tuk Tuk Adventure is definitely the king of all spices….
Chiang Mai is a superb place to visit at any time, but even better when you tour by Tuk Tuk
"We were blown away - comfortably one of the best tours we've ever done. A must do in Chiang Mai."
Keep in touch with all the latest news from The Tuk Tuk Club