Thailand has long been a favourite destination for travellers from all over the world with bustling Bangkok, fantastic food and wonderful beaches and islands. However, there's much much more to exploring the country than shopping, eating and relaxing on the beach and how you explore is as much a part of the fun and enjoyment as actually 'seeing the sights' themselves.
The Tuk Tuk is a real icon of Thailand and a must experience for every visitor, whether it's a quick ride from a) to b) in Bangkok, exploring the historical sites in Ayutthya or a 'full on' Tuk Tuk Adventure in Northern Thailand.
Pretty much every visitor to Thailand starts their adventure in Bangkok, and why not? The bustling streets, superb food, incredible Temples and the buzz of one of the world's great cities are not to be missed. But what's the best way to explore the streets of this hot and humid city?
Well you could jump on a bus and see where you end up or take a taxi as an easy (and refreshingly cool) way to get from a) to b). You could use the canal boat system – in fact you should, it's great fun and gives an amazing insight into a very different side of the city – or head up and down the river on the river boat busses – again a great way to spend an afternoon seeing the city from a different angle, people watching and enjoying the cooler breezes off the water. But perhaps the best way to explore Bangkok is by Tuk Tuk.
If you're negotiating skills are top notch, and you know where you want to go, then getting a regular Tuk Tuk can be a great option. Whilst travellers legend has it that Bangkok Tuk Tuk drivers all just want to take you to a gem store that pays them a commission in fact the vast majority are great people but are of course keen to maximise their earnings each day so if you don't know what you're doing you could end up paying quite a lot more than you should (although we're still talking great value compared to a personal driver for a few hours pretty much anywhere else in the world).
But for a really great Tuk experience in Bangkok you probably should book a Tuk Tuk Tour taking in highlights of the city, fantastic food stalls, markets and all done with a really knowledgeable guide. The best in the business are a great local company called Expique – top of the ratings with TripAdvisor for several years and with great drivers and guides. They have a range of different Tuk Tuk Tours in Bangkok to suit all tastes – from foodie based evenings to more Temple and Market based day time trips.
Tuk Tuk Tours outside of Bangkok
More and more travellers are discovering that the North of Thailand is the real jewel in the crown of travel in this part of the world. With more culture than you can shake a stick at, fantastic food, a far more relaxed way of life and, here's the key, mountains, mountains and more mountains to explore. And within those mountains thousands of small communities lived in by a range of different ethnic groups going about their lives as if the hustle and bustle of the urban areas has nothing at all to do with them!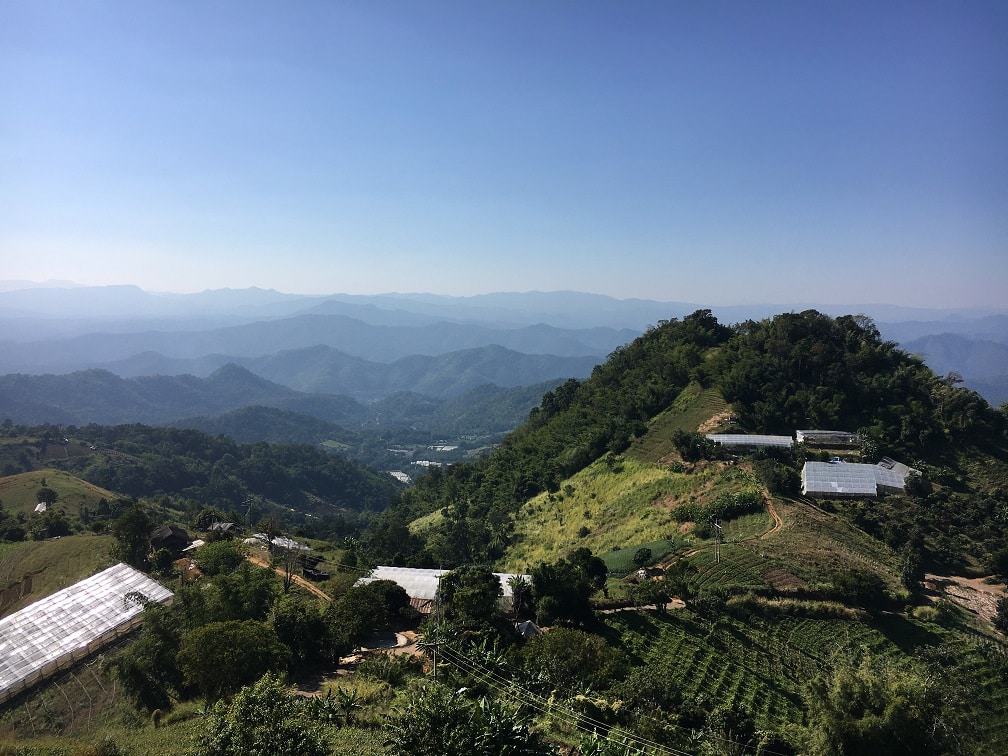 And what's the best way to explore these mountains and communities?
Well, you could jump on a bus or into a minivan and whizz (relatively) from town to town but by doing that you're going to miss half the joy of travel in Northern Thailand.
Alternatively you could rent a car, a much better option than the bus or minivans playing the core routes giving you to option of taking random turnings to see what happens. But again, you're still somewhat cut off from the region your passing through and you may well miss out on some of the real highlights by simply not knowing what there is in the region your driving through.
If you're an experience motorbike rider there are some incredible routes – both on and off road – to take, but if you're not experienced in your own country be very very careful
And if you've got the legs for it, cycling in Northern Thailand is simply amazing. Hard work with the huge mountain climbs but incredibly rewarding for those who enjoy heading uphill.
However, the best way to experience Northern Thailand in all it's glory is on a Tuk Tuk Tour. Utilising specially built Tuk Tuks equipped perfectly for the mountain roads, keeping you right in the heart of the action every second of the day and led by superb guides who know the region like the back of their hands, from the best little coffee shop to the most stunning views and the tastiest food to the most out of the way village. Northern Thailand's only Tuk Tuk adventures are run by The Tuk Tuk Club. Based in Chiang Mai and running adventures through Chiang Mai and Mae Hong Son provinces the tours – designed for small groups and private trips – are packed full of activities and adventure, take you into the heart of the mountains and communities who live there and deliver the vest best Tuk Tuk Tours in Thailand.
With a range of durations from 1 to 11 days and with self-drive and chauffeur driven options available there really is something for everyone. And on the multi-day adventures the accommodation is awesome – from small rural resorts to lodges in Hill Tribe villages, stunning retreats with infinity pools to laid back hotels surrounded by rice fields. These adventures in Northern Thailand really do give travellers the chance to experience everything that makes Northern Thailand the best destination in the country.
You can find out more about the vest best Tuk Tuk Tours in Thailand here at The Tuk Tuk Club's website
Find out everything you'd ever wanted to know – and probably much more – about Tuk Tuks here