Northern Thailand has some spectacular scenery to explore. Mountains rolling away into the distance (all the way to the Himalaya to be precise!) often covered in deep forests and home to fascinating communities of a huge number of different ethnic groups all with their own culture and traditional way of life.
Whether you're into trekking and exploring on foot, or prefer to take in the mountains and forest with a great cup of coffee from a little hillside store, once you get a little way off the beaten track it's easy to lose yourself in the beauty of this part of the world.
Not always the easiest to capture on 'film' – annoying isn't it how your photos can never quite replicate just how awesome the scenery is – but we've done our best here to bring you a glimpse of Northern Thailand's famous scenery.
Like what you see? Then get right into the heart of the mountains, their beauty and the interesting communities that live amongst them on a Tuk Tuk Club Adventure……
Rice terraces in the small Karen community of Mae Khlang Luang, Chiang Mai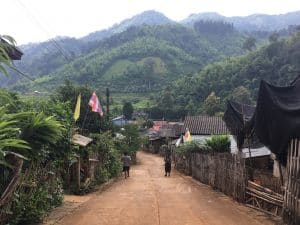 A small community way off the beaten track in the hills of Mae Hong Son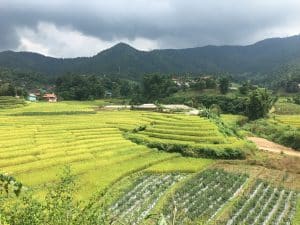 High in the mountains above Mae La Noi, Mae Hong Son province
Buffalo grazing in the rice fields, somewhere Doi Inthanon, Chiang Mai province
'Typical' roadside view – Mae Hong Son province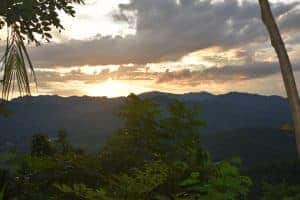 And a nice sunset to end the day!