We were treated to another chill out day today. After a leisurely breakfast, we were taken by truck to the local hot springs which were heavenly. It was quite strange to be bathing in such clean warm water.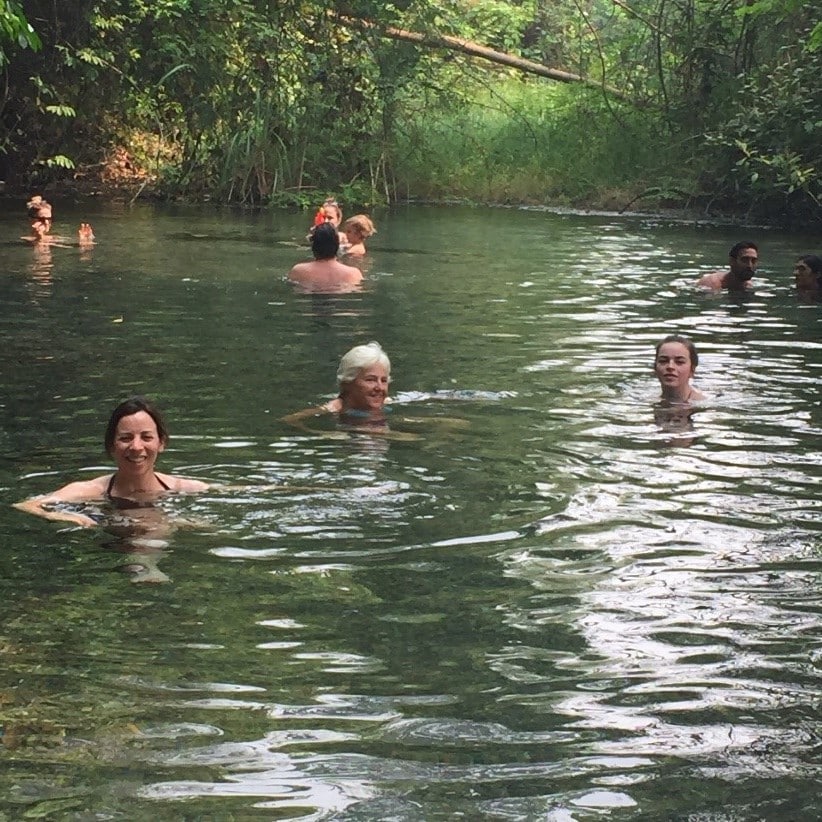 We then returned to the hotel for lunch, a rest by the pool and another Thai massage.
Tony and Graham had to head back to the caves to mend Nine. While they were gone, we decided to hatch a little trick on them. We thought it would be a good idea if we moved all the Tuk Tuks from their randomly parked positions and put them in a line. When the boys returned, we would tell them that we had decided to take them into Pai to go for a coffee.
It was agreed that Pam was by far the most credible of all of us so she was given the job! When the boys came back, they didn't notice the new positions. At lunch, Pam broke the news. Graham's face dropped when he was told. He kept his cool though and when Pam asked if he minded, his calm response was "I'd rather you didn't". It wasn't long before we owned up!
In the evening, we went off into Pai to do some shopping and for a meal. Pai was good fun and full of backpackers. There were plenty of shops selling elephant trousers. Tom and David bought a shirt for Songkran. This is the Thai New Year festival which was to be celebrated the following weekend.