We had an early start this morning as we all wanted to give offerings to the monks. We met at 6.30am and then walked to the local market. It was fascinating as there was all sorts of things to buy – spices, vegetables, meat and fish. Tony bought some offerings for the monks, noodles, cakes, pancakes, lotus flowers and nuts.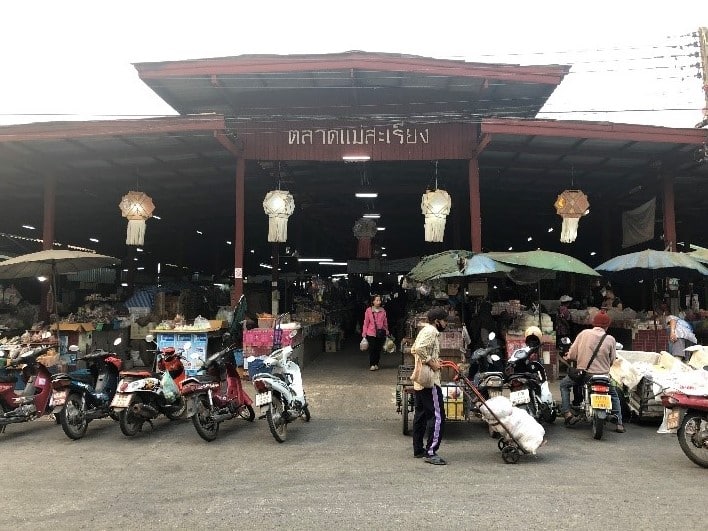 We then made our way to the temple. On the way, we saw three young monks so we gave them some of the offerings, in return for a blessing.
We had another long drive today with a few coffee stops and a good lunch. The lunch stop was great fun as one of the Thai ladies did a dance for Pam.
The villages that we drove through were very basic, always selling food and local produce. The villagers would usually be surprised to see our convoy of Tuk Tuks and would wave back to us. Much of the countryside was just forest and there was much evidence of forest fires. We stopped on the way at a local temple and saw the monks making intricate gold leaf decorations.
At about 4.30pm, we arrived at our next resort, the Fern Resort. It was heavenly with a beautiful infinity pool where we enjoyed sundowners.